Auto Glass Repairs and Replacements

Capital Ford Winnipeg Glass RepairIn need of auto glass repair in Winnipeg? Turn to Capital Auto Glass, a branch of the Capital Collision Centre. We offer comprehensive windshield glass repair and sunroof repair, along with high quality replacements that are fairly priced. Our auto glass repairs are done with precision and often take less than 30 minutes to complete.




Your windshield serves as your vehicle's first line of defense against the elements. Cracking and chipped glass can compromise your windshield's structural integrity. Seeking auto glass repair as soon as you notice an issue will help to prevent further damage, and doing so will save you money in the long run. Our technicians are specially trained, and we provide exceptional service to get you back on the road as efficiently and safely as possible. Your vehicle is in good hands at Capital Auto Glass.




  
Hours
Monday

9:00 AM - 6:00 PM

Tuesday

9:00 AM - 6:00 PM

Wednesday

9:00 AM - 6:00 PM

Thursday

9:00 AM - 6:00 PM

Friday

9:00 AM - 6:00 PM

Saturday

9:00 AM - 6:00 PM

Sunday

Closed
MPI/Autopac Accredited
Capital Auto Glass is an affordable MPI/Autopac accredited solution. That means our Winnipeg auto glass repair centre must meet or exceed industry standards in equipment, technology, and training. You can count on our expert technicians to:
Employ the most up-to-date techniques
Use precision equipment to get the job done right
Provide high quality replacements at exceptional prices
If you have comprehensive coverage and choose to have your existing windshield repaired rather than replaced, MPI will likely waive your deductible! This means no additional cost for you.
Glass Chip Repair & Windshield Replacement
Our professional windshield repair specialists are certified in restoring or replacing auto glass for all makes and models of vehicles. Wondering whether a restoration or replacement is the best option for your vehicle and your budget? Simply schedule a service appointment with us for a consultation! Our experts can quickly determine which option is the best choice for you.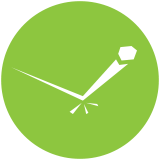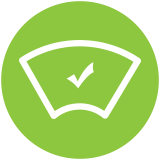 Windshield + Sunroof Replacement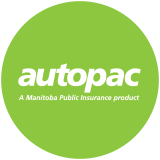 Chip Repair
Stone chip damage can happen anywhere on the roads in and around Winnipeg and Selkirk. The good news is that, in most cases, all you will need is a quick glass chip repair. The repair process takes 30 minutes or less to complete, and involves:
Cleaning the area in and around the rock chip
Injecting it with resin
Curing it with a UV light
If left untreated, a stone chip can spider into a larger crack, which requires replacement for the safety and integrity of your vehicle. That's why we strongly recommend that you have any stone chips repaired as soon as possible.
What does a stone chip repair cost?
Glass chip repairs are $50 to repair. Additional chips are $25 each. However, if you have comprehensive insurance, your stone chip repair will be covered. With most insurance companies you won't even have to pay a deductible!
What causes a stone chip to spread?
Here are some of the most common things that can contribute to cracking in the windshield:
Moisture can make its way through, getting stuck in the glass. The moisture can then freeze, expand, and create new cracks. Just like that, you've gone from a quick fix to a full windshield replacement.
Dirt can also make its way into the chip, significantly weakening the entire windshield. To play it safe before your appointment, place a piece of clear tape over the stone chip to protect it from even more debris (but don't delay your appointment!).
Extreme temperatures are something that Winnipeg drivers are all too familiar with. We blast the A/C in sweltering summer heat, and then blast the heat during frigid winters to avoid frostbite. These extremes can put pressure on an already-vulnerable windshield.
Sunlight increases the temperature of your windshield. If it can burn your skin, it can damage your windshield. Parking in the shade will help, but it's best to get any chips fixed as soon as possible.
Daily driving can put more pressure on the glass. Hitting a speed bump too fast, slamming on the brakes, or slamming a door can cause cracks to spread.
How long will a stone chip repair last?
It depends on a number of factors, but when done properly, the repair will last for the life of your windshield.
Windshield Replacement
Here at Capital Auto Glass, we always prefer to repair your windshield over replacing it. Why? Because it is an effective and affordable solution for Steinbach drivers. However, excessive damage may require auto glass replacement. No matter what, we use top-quality parts and equipment to replace your auto glass, and only use original manufacturer windshields that fit your make and model perfectly.
What does it cost?
Every vehicle is different, and that means every windshield is different. We can give you a ballpark cost based on your vehicle, but we would have to see it in order to give you an accurate estimate. With that in mind, we focus on:
The size of the windshield that needs to be replaced. The bigger the glass, the more it is going to cost to get a new one.
Complexity and fittings (mirror attachments, special coatings, heat/rain sensors and so on), as these add to the cost of auto glass replacement.
What is the process for replacing a windshield?
We remove cowlings and/or moldings.
We remove the rearview mirror and cut out the glass with specialized tools.
Trim old urethane, and then clean and prepare both surfaces of the new windshield and vehicle.
Apply new quick-drying urethane.
Install new windshield, and reinstall cowlings, moldings, rearview mirror, wipers, etc.
How long will it take to replace a windshield?
In many cases, the whole windshield replacement process will take about 3 to 4 hours. When we return your keys, you can hit the Winnipeg roads with confidence.
How long should I leave the tape on the windshield?
We recommend that you leave the tape on for 24 hours. The tape helps to keep water and debris from getting in under the trim, and also helps to hold the glass in place while the urethane adhesive cures.