Three Reasons the Ford Escape is the Right SUV for Winnipeg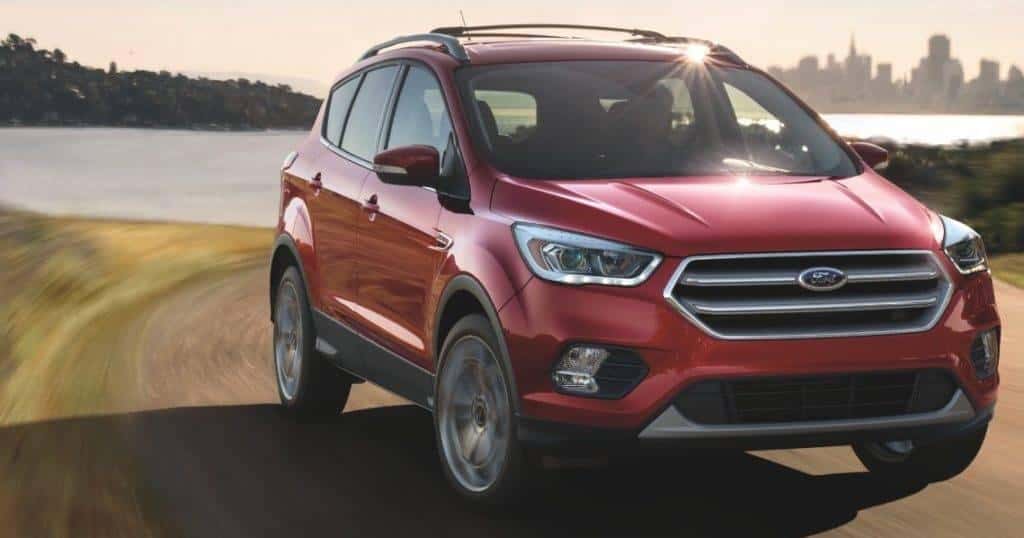 Look at the market for SUVs in Canada. There's an abundance of small, family-friendly vehicles that tick most of the boxes for the average driver. Modern SUVs offer great fuel economy, have the same footprint as a medium-sized sedan and provide plenty of space for kids and cargo. In such a crowded field, it can be hard to decide which vehicle is right for you and your family. Many of these SUVs offer similar features and safety ratings. They also have comparable price ranges (roughly $20,000 to $39,000 for top-end models).
To make your choice harder, making an apples-to-apples comparison is almost impossible as different automakers provide very different offerings depending on the features that matter most to you. For instance, the 2017 Ford Escape comes with lower MSRP, but more options which can push the price up, whereas Honda's CR-V is more expensive to begin with, but comes with more standard equipment.
So, how should you make the decision? Well, one way to make your choice easier is to think about where you'll actually be driving your SUV. If you're based in the Winnipeg area, the Ford Escape might be your best option: let's looks at three reasons why.
The 2017 Ford Escape is best for Winnipeg's climate and weather
While all SUVs are designed for city streets and country tracks, the Ford Escape is especially well-suited for Winnipeg. Let's face it, winters in Manitoba are tough—think about the massive blizzard that hit us last Boxing Day. When you're facing icy roads, you want an SUV which can keep your family safe. And the Ford Escape is certainly up to the task. In a recent independent comparison of the three market leading SUVs, the Ford Escape was shown to handle tough conditions and hill starts much better than competitors like the Honda CR-V, which failed the test. That dependability, whatever the weather, is a key reason the Ford Escape is the right SUV for Winnipeg.
The Ford Escape is one of the safest SUVs around
The 2017 Escape brings drivers all the standard safety features you'd expect, including rear view camera, blind-spot mirrors and Ford's MyKey system. This feature lets you set specific vehicle parameters for your teens once they take the car out on the road. Specifically, you can set a maximum speed and prevent texting while driving. The Ford Escape also received a 5-star overall crash rating in the US. With Winnipeg City Hall pushing for ever greater road safety standards, these features will give you peace of mind that your SUV is in line with the city's standards.
Support from an award-winning Winnipeg Ford dealer
In 2017, DealerRater named us the Lincoln Dealer of the Year for Canada, and Manitoba Ford Dealer of the Year. We're not an average Winnipeg Ford Dealer, and we offer more than basic service. You'll be buying your SUV from a team that really know the Manitoba market and understand your needs. The team can give you transparent advice on how best to maintain your Ford for years to come and can help with resale in future once you want to upgrade. If you're based in the Winnipeg area, you can always head by whenever you've got a question—having your local Winnipeg Ford Dealer close at hand means you can swing by whenever suits you.
Ready to discover if the 2017 Ford Escape is right for you? Head down to your Winnipeg Ford Dealer and test drive your next SUV today.