2020 Mustang Design and Technology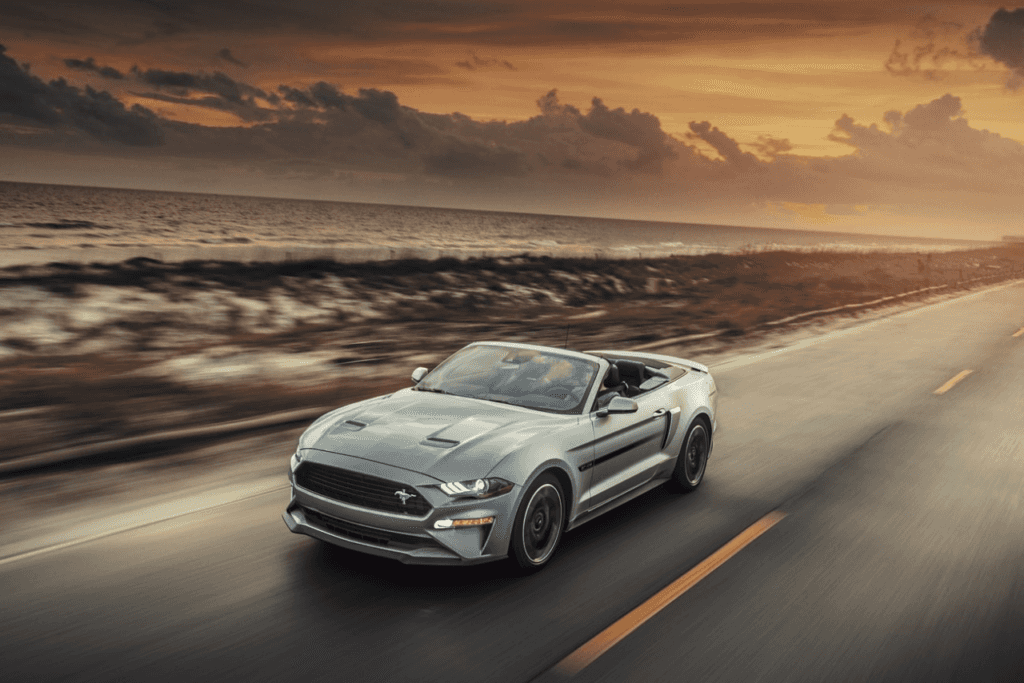 Filled with a high-powered engine, driver-assist features and smart technology, the 2020 Mustang is the pinnacle of performance and nothing short of astounding. 
Read on to discover the power of Mustang's design and technology upgrades: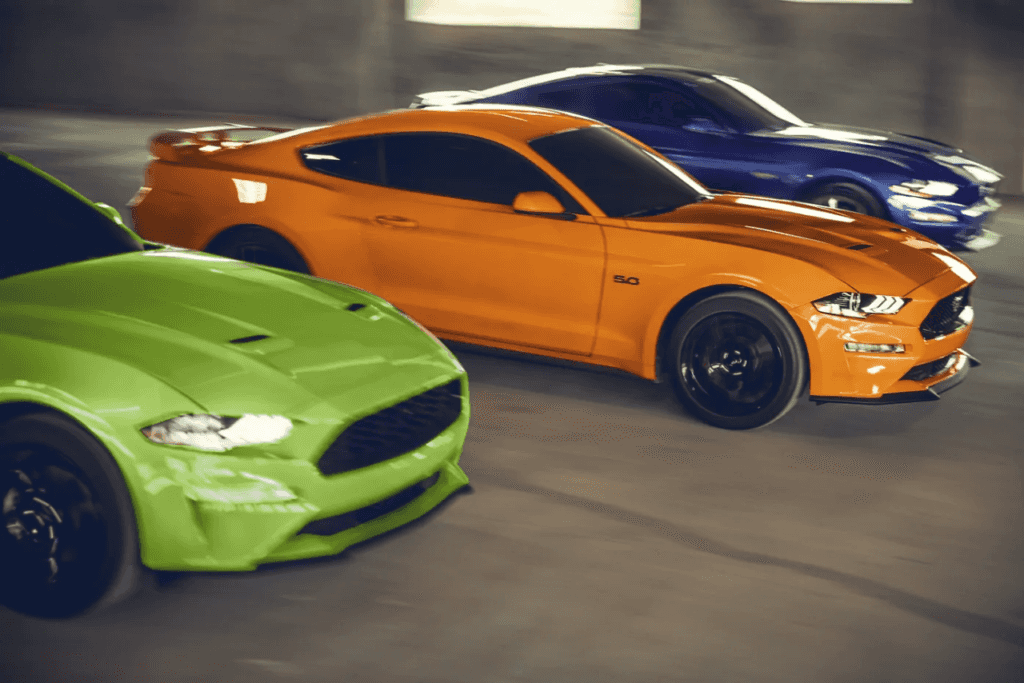 Design
The Mustang is the classic performance car that only gets better, and it all starts with the exterior. An EcoBoost convertible is thrilling all on its own- the freedom you feel with the top down is instantly available from a top you can operate with the touch of a button. Signature LED lighting not only brings you clearer vision during night drives but also plays a part in helping you make a big entrance. 
Sliding into the cockpit puts you smack in the middle of the Mustang's nerve centre. Available amenities like heated and cooled seats, an accent-stitched centre console and a heated steering wheel make you feel like a part of the machine. And with the push-button start, you truly have the power of a Mustang at your fingertips.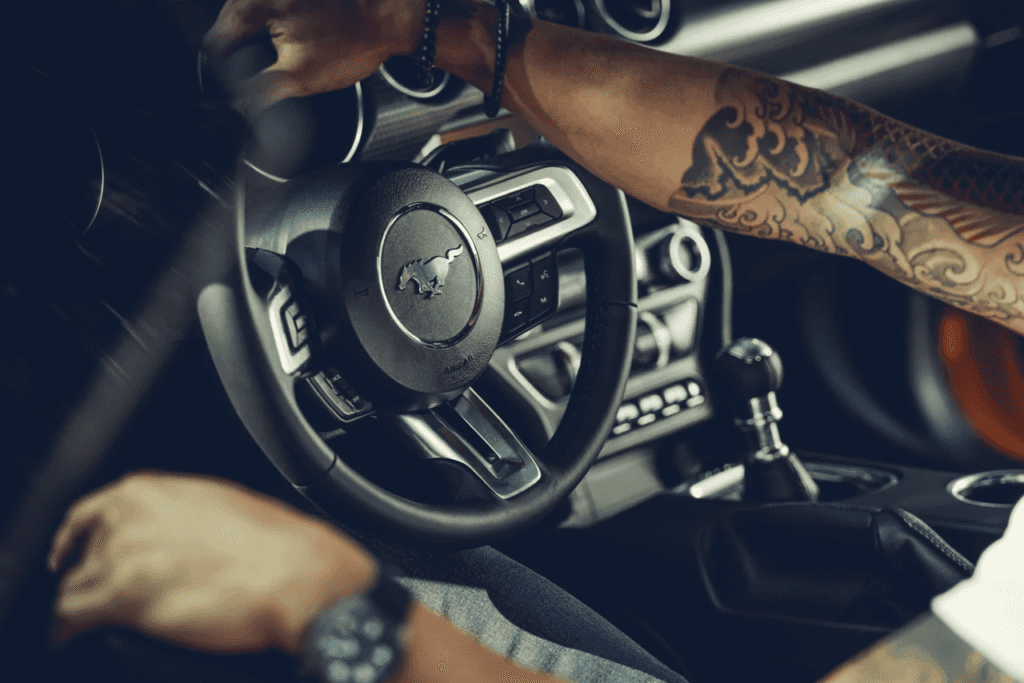 Technology
The technology in the newest Mustang is the brains behind the beauty. Ford puts you quickly and easily in touch with your world through smartphone apps, an in-vehicle touchscreen and voice-activated technology.
SYNC 3 is our user-friendly, voice-activated technology that helps you keep moving forward. Simple music search, capacitive touchscreen, enhanced voice recognition and climate control keep your hands on the wheel and eyes on the road. Connect Amazon Alexa and bring its capabilities from your home to the road. By connecting the two systems you'll have access to voice navigation, traffic information, over 30,000 skills, Amazon Prime shopping and more. 
With easy to navigate destination entry, it's easy to locate that hard-to-find Thai restaurant, the nearest ATM or a new coffee shop. Plus, responsive, adaptive search results are based upon your preferences. With SYNC 3, you can easily get to your destination with audible turn-by-turn navigation, along with continuously updated directions, weather information, traffic delays, alternate route suggestions, and more.
Turn up the music and feel the power of the available B&O Sound System by Bang & Olufsen. The B&O system and layout in the 2020 Mustang were specifically designed to create the optimum acoustic environment. With 12 powerful speakers, including unique tweeters, woofers and an in-trunk subwoofer, you won't just hear your music, you'll experience it. 
FordPass is the app that puts your ownership experience right in the palm of your hand. Move smarter and easier with features that keep you connected and in control. There's a number of things you can do through FordPass, including locate your vehicle, remote start, lock and unlock, request roadside assistance, make financing payments, and so much more! Questions about the power of FordPass, read our FordPass blog to learn more!
With FordPass Connect, you can enjoy an in-vehicle 4G LTE WiFi hotspot powered by AT&T. Connect up to 10 devices at once and use the FordPass app to keep track of your WiFi data usage. Did we mention you can access the hotspot from up to 50 feet outside the vehicle?
The 2020 Mustang comes with performance in its DNA. This year's edition boosts the classic model's profile with new technology, design features and app integrations. If you're a fan of Ford, you need to experience the power of the pony. 
Not yet convinced? Read about the upcoming 2021 model and get excited. 
The only true way to discover the power of the 2020 Mustang is to experience it for yourself. Give us a call or book an appointment today.