Best Valentine's Day Date Spots in Winnipeg
Love is in the air! Thinking of ways to spend your special day when it's freezing outside can be hard; whether you're treating yourself to a day of self-care, or celebrating with someone you love, here are Capital's picks for Valentine's Day date spots around Winnipeg: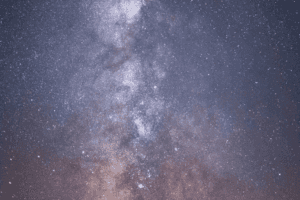 Planetarium:
Look at your partner with stars in your eyes- under the stars! The Planetarium at the Manitoba Museum is a fun outing, regardless of the occasion. We highly recommend the "Search for Life" show- it's about space exploration and aliens, features a live feed of the current night sky and is narrated by Harrison Ford? Sign us up! BONUS: You can commemorate your night by participating in the Museum's "Say It With a Star" program- make a donation and your name gets placed near a star of your choice on the "Galaxy of Stars" wall.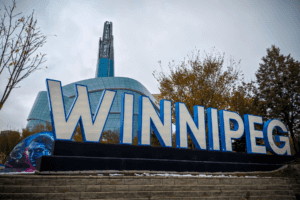 Warming Huts/The Forks:
The Manitoba 150 River Trail may be closed this year, but the Warming Huts are still out! Part of a design competition that has gotten attention from publications like the New York Times, artists from all around the world come to Winnipeg to showcase their creations (check out this video to get inspired). Take a walk around The Forks grounds, check out a few of the Huts, then head to The Common for a coffee (or something a little stronger).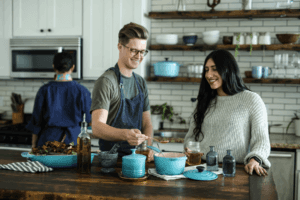 Cooking class at De Luca's:
De Luca's offers a constantly changing mix of cooking classes with something for everybody (even vegetarians!), check out the schedule and see what piques your interest. Their Valentine's day class is all booked up, but there's still spots open on the 25 if you're okay with celebrating a little later. If structured classes aren't your thing, visit their grocery section and tasting counter, throw down some money on ingredients, then cook a romantic meal together at home!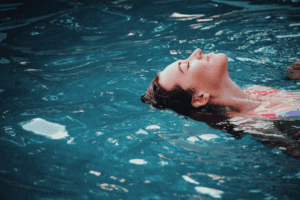 Go to the spa:
Winnipeg has had a wellness renaissance over the last few years. There's a spa for every kind of health fanatic: visit Pocca Poca Spa to experience the Japanese practice of ganban yoku (thermal relaxation therapy using heated stones), Thermëa for an authentic Nordic spa experience (you can buy a package or just enjoy the day going between hot and cold rooms), and Spa Botanica for a completely natural holistic experience.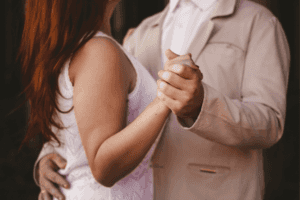 Drop In Dance:
Manitoba's first drop-in style dance studio is the perfect place for a romantic date! Choose from a variety of classes like ballet, sexy street jazz/cabaret and salsa/bachata, or book a private lesson if you're not keen on dancing in front of a crowd. They welcome dancers of all abilities so it doesn't matter if you have two left feet or you've been dancing for years!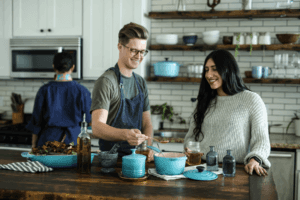 Ice Climbing:
The massive ice tower, located in the heart of St. Boniface, is the perfect date activity for anyone with an adventurous streak. It has three sides, all with varying levels of difficulty, so even beginners can feel comfortable getting involved. Even better, there's limited ice climbing equipment available for anyone to use, free of charge. It's open all day Saturday and Sunday, so it's perfect for those who are okay with celebrating a day late. Throw in some friendly competition by seeing who can make it to the top first, loser buys dinner!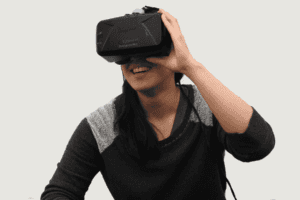 The Portal:
Virtual Reality may not be your first pick for a date-night activity, but keep an open mind! VR escape rooms are something everything should try at least once, and who better to experience it with than your partner? Pick between three "rooms" and have fun! BONUS: There are a few rooms where you can get away with playing with only two people- no more awkwardly getting matched up with another couple!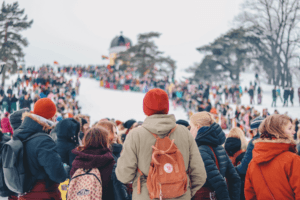 Festival du Voyageur:

Winnipeg's infamous winter festival kicks off on February 14 and continues until the 24, so you've got tons of time to see everything it has to offer. Eat some maple taffy and pea soup, enjoy the ice sculptures designed by world-renowned artists and take a horse-drawn sleigh ride. In the spirit of the festival- don't hibernate, celebrate!