Discover SYNC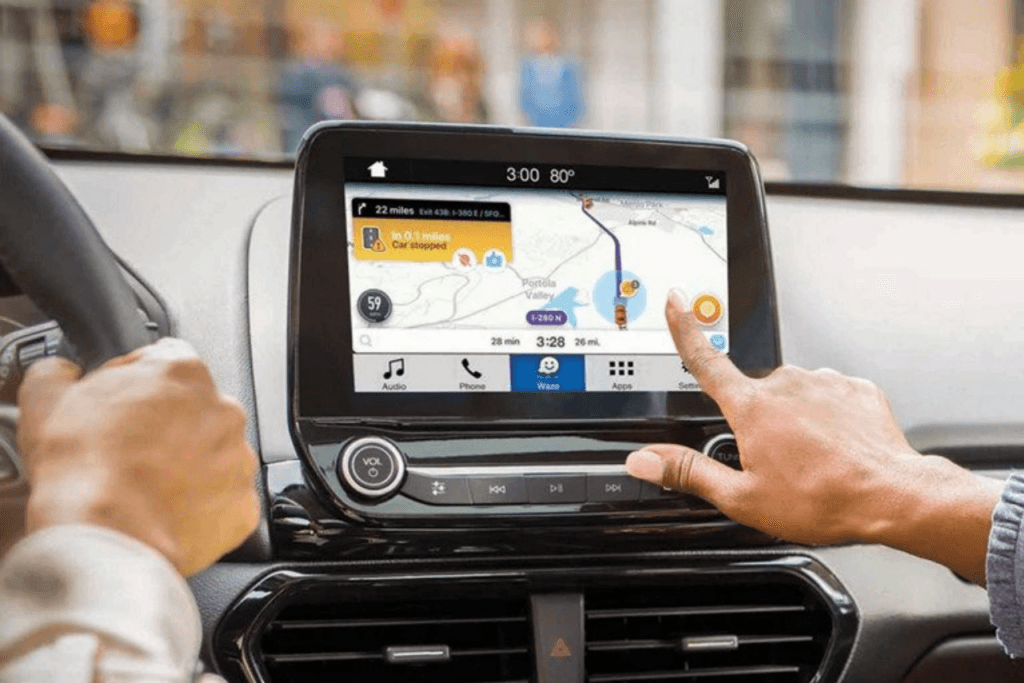 In today's fast-paced, ever-changing world it's important to have technology that can keep up- enter Ford's SYNC systems. This revolutionary driver-assist system helps keep your hands on the wheel and eyes on the road. 
There are currently two versions of SYNC to choose from, SYNC and SYNC 3, with a new generation (SYNC 4) on the way. 
SYNC 
Bluetooth connectivity in the SYNC base version allows you to easily connect to your music or entertainment wherever you travel. Say what music you want to hear and listen to it easily with voice-activated search or say "Bluetooth audio"  to wirelessly stream your favourite content on your phone. You can even let SYNC put together a personalized playlist!
Use your voice to control some of your favourite compatible mobile apps through SYNC AppLink. Not only can you launch and voice-control your favourite mobile apps, but you can also access them by simply swiping through the compatible ones on the capacitive touchscreen.
The standard LCD screen lets you read and control many of the things you want, including caller ID, call waiting, your contact list, song titles, phone number of incoming calls, and much more. Say "Bluetooth audio"  and you can wirelessly listen and view whatever's on your phone, along with seeing what podcast or audiobook you're listening to.
Make a call with a simple push of a button along with the sound of your voice, and the phone conversation can be heard through your vehicle's speakers. Once the phone is paired, you can automatically upload the names and numbers programmed in your compatible phone to the SYNC system.
SYNC also works to keep you safe. Complimentary 911 Assist can call for help in the case of an accident, even if you can't. The 911 call goes directly through your properly connected cell phone without the need for intermediary assistance.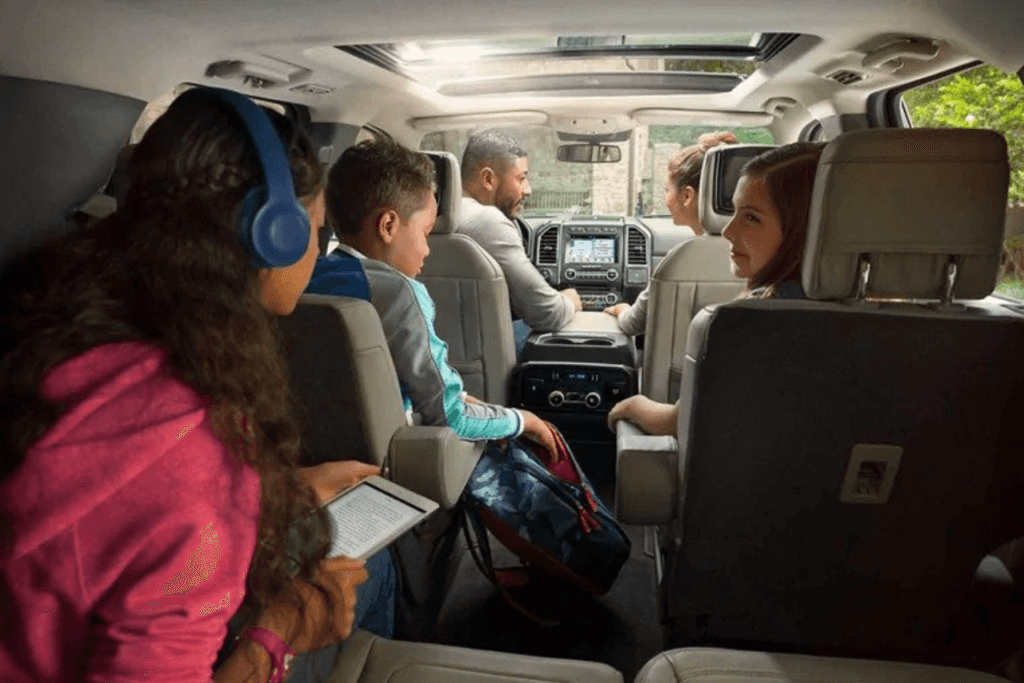 SYNC 3
Simple music search, capacitive touchscreen, enhanced voice recognition, and climate control all work to make your ride as smooth as can be.
Stay connected no matter where you are with Ford + Alexa. By using the Ford+Alexa app and connecting via SYNC 3 AppLink, you'll have access to Voice Navigation, Traffic Information, over 30,000 Skills, Amazon Prime shopping and can even control your supported Smart Home devices.
Ran out of data for the month? With FordPass Connect,  everyone in the vehicle can enjoy an available 4G LTE Wi-Fi hotspot, powered by AT&T. Connect up to 10 devices at once, use FordPass to keep track of your WiFi usage, and access the hotspot from up to 50 feet outside the vehicle!
SYNC 3 can bring the power of Android Auto to your Ford. Make calls, return missed calls and listen to voicemail, as well as send, read and reply to text messages and access your favourite music through your go-to apps. Google Maps provides voice-guided navigation, live traffic information and estimated travel time. You can also connect to Google Now and Google Music- the options are endless!
Worried about keeping on top of the latest system update? Don't be. Keeping SYNC 3 up to date can happen automatically as new updates become available — all you need is a Wi-Fi connection.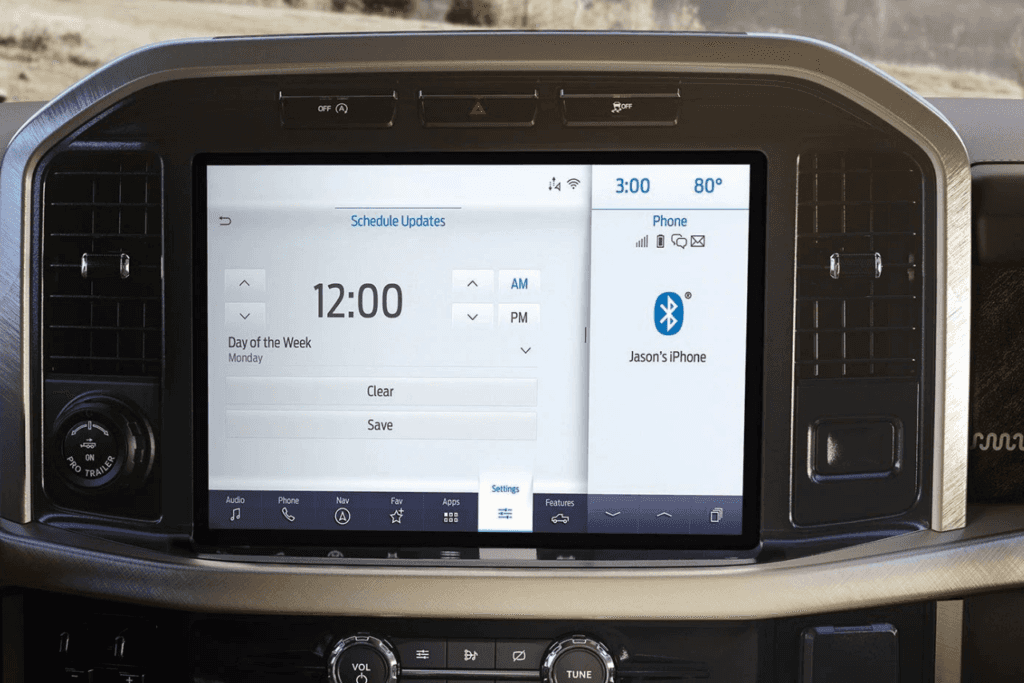 SYNC 4
The next generation of SYNC technology features new upgrades designed to help you communicate, navigate, operate, and much more. In this fast-paced world, it's important to have tech that can keep up. With a powerful processor and adaptive capabilities, available SYNC 4 certainly does, bringing new levels of intelligence to your Ford. 
The newest SYNC system brings you a seamless and personalized driving experience by combining its unique, customer-driven interface with voice recognition, cloud-based connectivity, and so much more.
SYNC 4 will offer advanced Over-the-Air Update capabilities for wireless upgrades with little-to-no action on your part. These updates can help strengthen the ownership experience and may help reduce the need for repair trips. Many updates will be virtually invisible to you, while others can be scheduled to take place when you find it most convenient.
Because of its exclusivity, there are only a few vehicles that come with SYNC 4 included- the 2021 Mustang Mach-E, 2021 F-150 and 2021 Bronco (Bronco Sport comes equipped with SYNC 3).