The Best Hot Hatch of 2017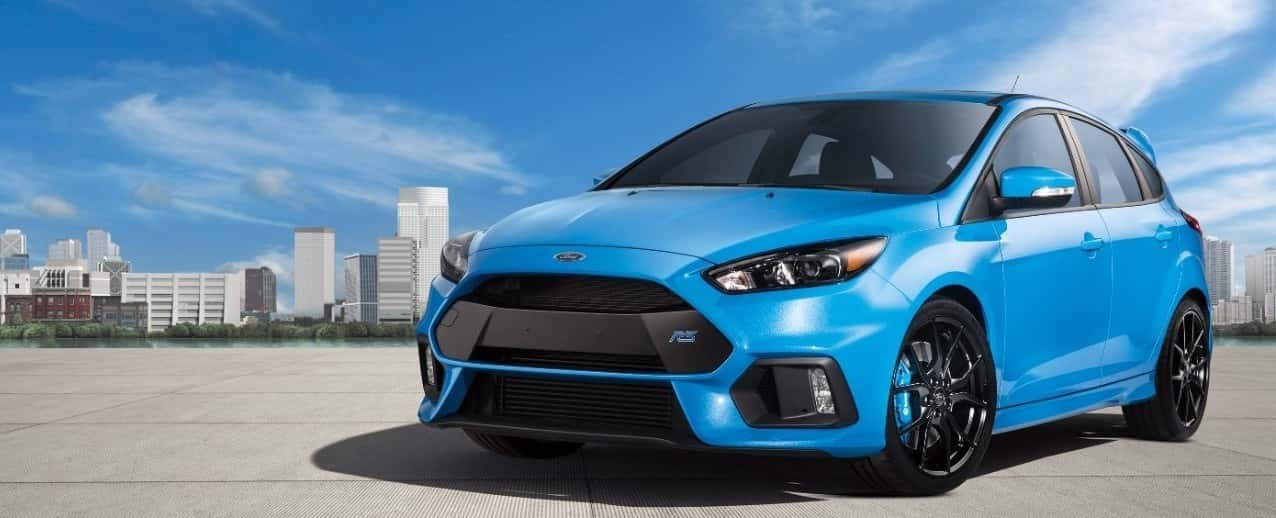 For those that have $50,000 dollars to spend on a new vehicle, few think about investing in a mad scientist's hatchback. And yet, fans of the "hot hatch" are numerous and passionate. And now, they have more choices than ever. The Ford Focus RS, Honda Civic Type R, and Volkswagen Golf R all offer power, aggressive style, and limitless fun. But which one deserves to be crowned the Best Hot Hatch of 2017?
2017 Ford Focus RS (MSRP: $48,418)
The Ford Focus is the most expensive of our three compact track animals. But, if you're paying for horsepower, you won't feel shortchanged. The savage 2.3L EcoBoost I-4 engine cranks out 350 horsepower and 350 lb.-ft. of torque. The suspension with independent Macpherson struts lets you feel all of the power and enough of the road to feel thoroughly engaged in driving.
On the inside, you get a completely unique RS interior, complete with leather Recaro sport seats. The seating angle is pretty aggressive, and despite the premium materials, heating, and Sony audio, to call the comfortable would be a stretch. But it's definitely fun. You feel like a fighter pilot in the cockpit (with the G force to match). On the outside, the Focus RS is pure confidence and style. The unique RS grille, fog lights, and sport exhaust are sharp, but not overbearing.  
Other highlights include:
19" Forged Aluminum Wheels

Ford Performance All-Wheel Drive

High-Mounted Spoiler

Unique RS Front and Rear Brakes

2017 Honda Civic Type R (MSRP $40,890)
The Honda Civic Type R is bit of an oddball. The styling is terrible. Maybe Honda's designers were struggling to distinguish the Type R from the regular Civic which is already aggressive. Whatever the reason, it looks like a failed prop experiment from Tokyo Drift. At least in black it looks passable. And some drivers will probably enjoy the jutting skirts and red accents even if the frosted tips in their hair undermines their aesthetic predilections. Anyway, the Type R is thoroughly enjoyable from the driver seat, which is the only thing that really matters.
In the Type R, Honda squeezes everything possible from a turbocharged, 2.0L, 4-cylinder engine. It gets 306 horsepower and 295 lb.ft. of torque, which makes for a pretty exciting drive. Unfortunately, the Type R is only available in FWD which will turn many prospective buyers off, especially when its competitors come with AWD. Other features include:
-Helical limited slip differential
-Brembo Brakes
-Wireless Device Charging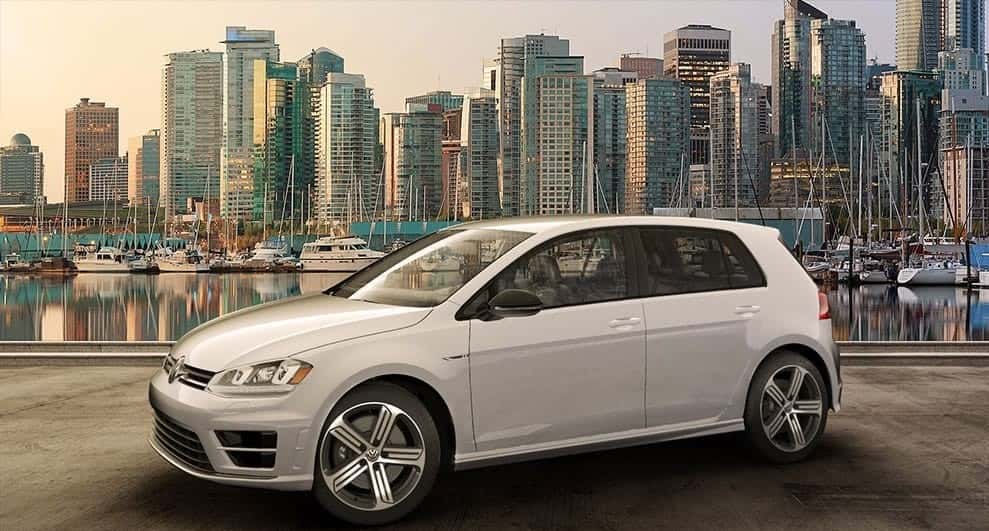 2017 Volkswagen Golf R (MSRP $40,695)
The Volkswagen Golf R, like its little brother GTI, is a delight to drive. You can throw it into corners and it responds with confidence. That's thanks largely to the 4Motion All-Wheel Drive that directs to torque to the wheel with the most grip. Volkswagen's Golf R is powered by a 292-horsepower, 2.0L TSI engine. It's got pickup in spades, but it doesn't have the same "punch" as the Focus RS.
Unfortunately, the styling is boring. It has custom wheels and nice racing seats, but that's pretty much it. Parked on the street, it's tough to distinguish the Golf R from any other Volkswagen. That's not an indictment of Volkswagen styling, but this is a class of car typified by fun. And it shouldn't be overshadowed by the GTI – which it is. Notwithstanding, some will appreciate the combination of pure horsepower and reserved design.
Best Hot Hatch of 2017
So, who wins the battle of the hot hatch? The Golf R, with nice styling and joyous driving dynamics, takes the value victory – if you can find it near its MSRP… Most dealers are charging prices closer to $50,000 and you won't find one for less than 44K.
Overall, the Focus RS is our winner for Best Hot Hatch of 2017. It has the most power, incredible handling, and a good enough interior (that's glowing praise in this category) for daily driving. Plus, the RS doesn't look like it could star in the 10th Transformers movie.