The Return of the Ford Bronco
The Ford Bronco is returning to North America in 2020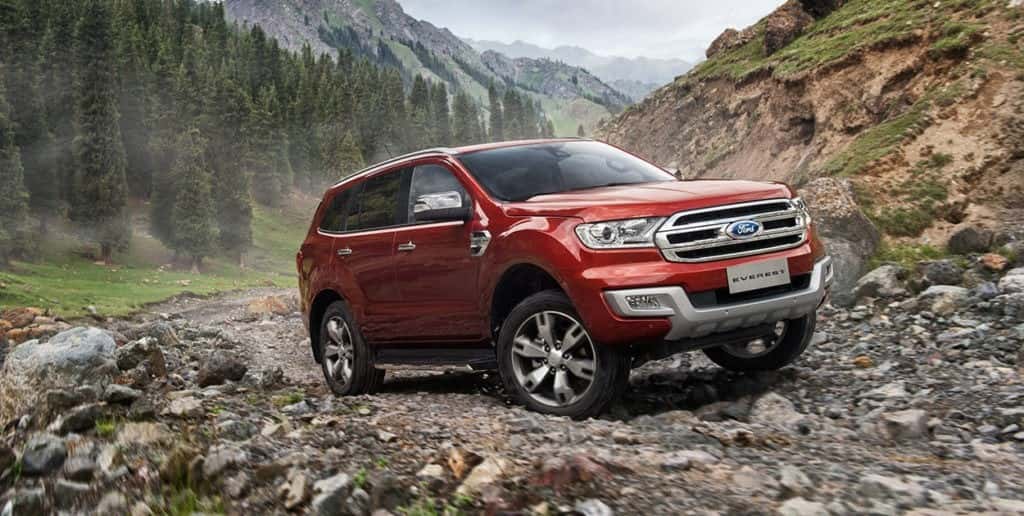 The 2017 Ford Everest
Yes, the rugged two-door that rode off into the sunset in the mid-nineties, is returning in 2020. Right now, the F-150 Raptor is the only 100% purpose-built off-road vehicle in Ford's lineup. And its price (MSRP: $68,399) is prohibitive to most buyers. Undoubtedly, buyers will be waiting with cash in hand when the Bronco returns to the showroom. But what can we expect it to look like when it does return?
Although the Ford Bronco has always been a two-door SUV, that may change. Analysts predict. No one would argue that two doors are more practical than four. But our roads are littered with indistinguishable four-door SUVs, so the iconic two-door look deserves a bit of a resurgence.
Appearance
Recently the Bronco appeared wearing the body of the Ford Everest. For those who don't know, the Ford Everest is a midsize SUV sold in Australia, India (as the Endeavour) and elsewhere. At 4892 mm in length, the Everest's closest comparison in the Canadian market is the 5037 mm Ford Explorer. However, with rounded front fascia and taller stance, the Everest looks a bit more like the Ford Edge (or, dare I say, the Dodge Durango). And that has some Ford Bronco fanatics (yes, there are Bronco fanatics) concerned.
I intend no disrespect toward the Ford Edge; it's a great SUV. But it was designed for an entirely different demographic than the Ford Bronco. So, if the Bronco comes out looking like the Everest/Edge, there will be little to distinguish it from the rest of Ford's crowded SUV lineup, at least cosmetically. However, it's possible that the Bronco is just wearing the Everest body while testing mechanical components. After all, the Bronco won't be sold until 2020.
Performance?
We'll leave the visual concerns alone for now, except to say that the Everest also doesn't look much like the Jeep Wrangler. Reports have suggested that Ford is building the Bronco to compete against the inexplicably popular Wrangler, even going as far as to buy top of line Jeeps for performance testing. 
Of course, if it doesn't distinguish itself aesthetically, it will do so with performance. Ford will include a more off-road oriented suspension and a powerful engine. But that's obvious. We do know it will share a platform with Ford's other returning vehicle, the Ford Ranger. This will help the Bronco compete with the inexplicably popular Jeep Wrangler. Logically, if the Bronco can offer eccentric style and off-road performance, using Ford's stellar reputation in Canada as leverage, it should be a hit.
What would you like to see in the new Ford Bronco?