How Much is an Oil Change?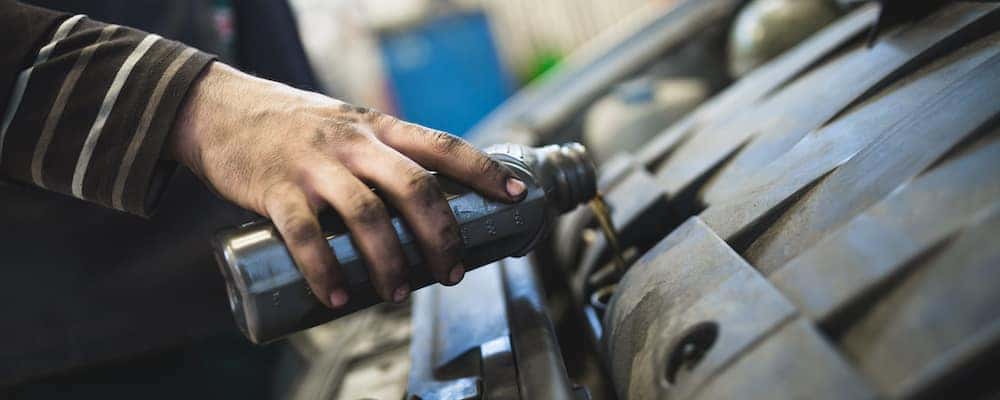 The amount you'll pay for an oil change will vary depending on your vehicle and the type of oil it needs, among other factors. Generally, however, the cost should range from $33 to $66. Here at Capital Ford Winnipeg, our service centre often has service specials for you to take advantage of. What's more, you'll have peace of mind knowing your vehicle is being cared for by experienced technicians at regular intervals. If you have any questions, feel free to contact us.
How Much Does it Cost for an Oil Change?
The cost of an oil change often varies depending on the make of your vehicle:
If your vehicle requires synthetic oil, you'll typically pay a bit more than conventional oil. Synthetic costs between $60 and $92, however, it lasts longer than conventional oil and is typically reserved for high-performance engines. If you do need a synthetic oil change, it will probably cost more, but you can look at it as about the same as a conventional oil change when you consider that synthetic oil changes last longer. Consult your owner's manual to find out whether your car requires synthetic oil.
Want to get synthetic oil performance at a lower cost? Ask your technician about a synthetic/conventional oil blend.
When you go to the service department at a dealership, you'll usually be charged for little more than the cost of oil and labor. Why is this? We view a routine service like an oil change as a chance to show you that you can trust us for any and all services you need to be done in the future.
If you have other issues with your vehicle that you'd like to ask about, an oil change is usually the perfect time to do so. If you're experiencing a problem with your brakes, steering, or ignition, consult one of the dedicated technicians here at Capital Ford Winnipeg. We're happy to perform a quick inspection while we have your vehicle to see what the issue is.
You Can Count on Capital Ford Winnipeg for an Oil Change
When you choose the service centre at Capital Ford Winnipeg, you'll enjoy these benefits:
Our certified technicians are trained to know all the ins and outs of your vehicle, providing you peace of mind that your vehicle is in capable hands.
Drivers who have their vehicle on a maintenance plan may get oil changes at little to no cost.
Most drivers have probably heard that dealerships charge more than auto shops for oil changes, but this is simply not true. To get our most up-to-date pricing, give us a call at .
Schedule your next oil change or Ford warranty service with us today!
Service Specials at Capital Ford Winnipeg
---
More from Capital Ford Winnipeg
With its superior off-road capabilities, the new Ford Bronco is an attractive choice for anyone who leads an active lifestyle. Along with its impressive performance, this Ford SUV also offers a comfortable and well-equipped interior. Learn more about how the interior 2021 Ford Bronco dimensions, cargo space, and features can elevate your Winnipeg driving experience,…

Itching to get behind the wheel of an exciting new Ford Bronco? The team at Capital Ford Winnipeg, knows that many Winnipeg-area drivers just like you are interested in learning more about everything this off-road ready SUV has to offer, so we've put together this 2021 Ford Bronco price guide. It includes the feature highlights of…

The new Ford Explorer is a great choice if you're looking for a midsize SUV that delivers powerful and efficient performance on the Winnipeg roads. With all-wheel drive and three engine choices, including a hybrid option, the Explorer is designed to provide responsive handling with plenty of get-up-and-go. Review the 2021 Ford Explorer specs, and…