The Next-Generation Ford Focus

The ever popular Ford Focus is in the middle of moving from one production facility to another. That will cause a delay in supply, meaning we won't get the next-generation Ford Focus until late 2019. Frankly, that sucks because Ford has finally released details on the new model and it looks great. The design is more mature, the technology is more advanced, and it comes in a few new flavours. Here's everything you should know about the 2020 Ford Focus.
What's New?
Everything's new! You've got a new suspension, new EcoBoost engines, and a new eight-speed automatic transmission – an important improvement. And of course, you get new styling. The Focus retains its grille, but inserts new mesh. The headlights are completely new. They feature an awesome new L-shaped LED strip that imparts some aggressive character. As for the vehicle's overall architecture, it's much more fluid and mature. The wagon model wears the new design language best, but maybe that's just nostalgia talking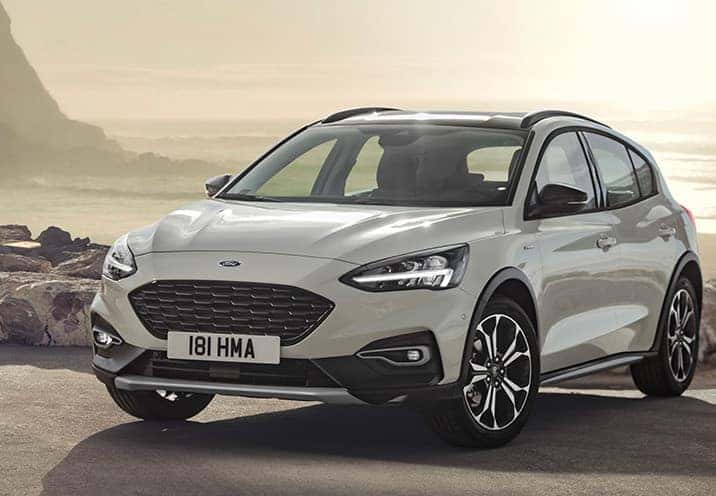 Focus Active
For me, the most exciting thing on display is the "Focus Active." As you can see, the Active is a Focus hatchback with a slight lift and some plastic cladding. With the Active costume on, the Focus looks like a less goofy version of the Subaru Crosstrek – which is not a bad thing. The Crosstrek has been very popular thanks to its outré looks, low price, and all-wheel drive. Yes, that's the sticking point. If the Focus platform can accommodate all-wheel drive, it might be a huge success. The previous generation Focus RS had all-wheel drive, so you would expect it to be possible, but Ford offered no confirmation.
Jim Farley, president of Global Markets hints less promising information about the wagon: "We'll tailor which cars in the Focus line-up we offer in markets around the world to ensure we best meet customers' different needs and preferences." This is a shame. The Estate/Wagon is long and fluid and relatively graceful. It would make a great option for drivers who want the handling of a car with extra cargo space. Canadian buyers like small crossovers, but they hate wagons. Is there is a discernible difference? One is long, conferring better balance and handling. One is tall, conferring a mushroom aspect and
Co-Pilot 360
The next-generation Focus will also come with standard Co-Pilot 360, a combination of impressive advanced safety technology. It's headlined by automatic emergency braking with pedestrian detection which does exactly what the name implies. It's an immensely important system, but it's not all that Co-Pilot 360 includes.
Automatic Emergency Braking w/ Pedestrian Detection

Blind Spot Information System

Lane Keeping System

Auto High Beams
This package includes more features than the standard equipment offered by Toyota and Honda, and Ford says it will add more technology as it's developed. Although the next-generation Focus won't be available until late next year, Co-Pilot 360 will be available on the new Fusion by the end of this year.
Update (05/03/2018): Ford has announced that only the Focus Active will be offered in North America. The hatchback, sedan, and station wagon will not be imported from China.