Ford Scheduled Maintenance Guide

Whether you have a new Ford car, truck, or SUV or a used Ford model, it's important to keep up to date on all of your regular maintenance. What does your Ford scheduled maintenance guide include? It lists the specific services your vehicle requires according to how many kilometres are on the odometer. It is important to note that many of these service and maintenance tasks are covered under the various warranty options available to you. Learn more about your Ford scheduled maintenance from the service professionals at Capital Ford Winnipeg, and when your vehicle is due for Ford maintenance in Winnipeg, schedule an appointment with us online. 
Ford Service Intervals
With our expert Ford service in Winnipeg, you can rest assured that your vehicle will always be running safely and at peak performance levels on Winnipeg roads and beyond. According to the Ford maintenance schedule, the following services are recommended at specific kilometre marks:
Every 8,000 to 16,000 kilometres: 
Change oil and oil filter (conventional oil or synthetic oil)
Rotate tires and adjust tire pressure
Inspect brakes and parking brake
Lubricate unsealed joints
Inspect exhaust system and cooling system
Conduct multi-point inspection
Keep this up until your vehicle reaches 160,000 kilometres. At this point, incorporate the following into your Ford scheduled maintenance guide:
Every 160,000 kilometres
Replace spark plugs
Inspect and test battery and alternator
Every 192,000 kilometres
Replace engine air filter
Replace PCV valve
Inspect front suspension ball joint
Inspect accessory drive belt
Inspect steering operation and linkage
While our service team will perform these tasks when you bring your vehicle in for Ford maintenance in Winnipeg, there are some things you can do on a regular basis to ensure that your vehicle is always running smoothly on Selkirk-area streets.
Monthly Checks
Check the engine oil level
See that all interior and exterior lights are working properly
Check tire pressure and wear, reset TPMS light if needed
Check the windshield wiper fluid level
Every Six Months
Check battery connections and clean in necessary
Make sure that body and door drain holes are clear of obstructions
Check cooling system fluid level
Check door weatherstripping for wear and lubricate if needed
Make sure that hinges, latches, and outside locks are lubricated and working properly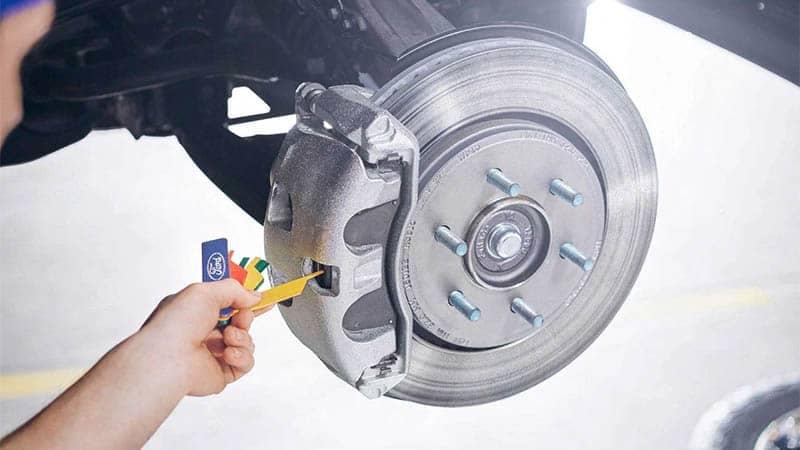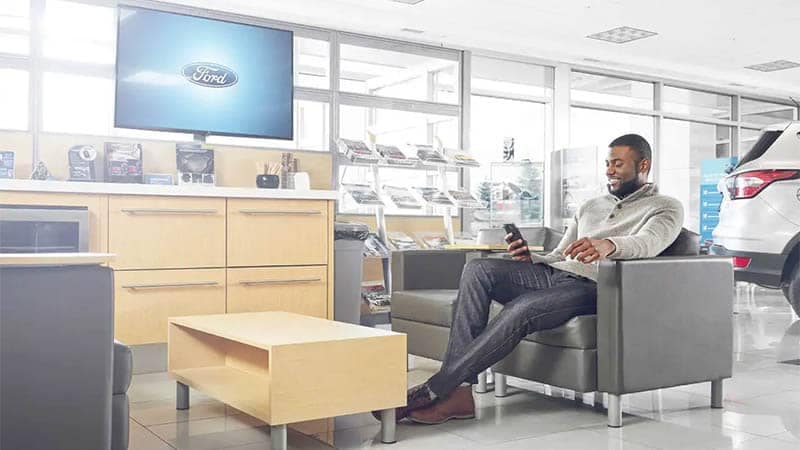 Ford Service Tips
When it comes to Ford service in Winnipeg, and your Ford maintenance schedule in particular, keep these tips in mind:
Service intervals vary depending on your vehicle's model year, the odometer reading, driving conditions, and more. Check your owner's manual for the most accurate information.
Browse the service specials at Capital Ford Winnipeg to save money on these routine maintenance tasks.
If you suspect there is something wrong with your vehicle, don't wait until your next maintenance visit to have it checked out. Bring it in immediately to avoid costly repairs.
Schedule Your Ford Maintenance in Winnipeg Today!
Is it time for your next Ford service in Winnipeg? If so, turn to the experienced technicians at Capital Ford Winnipeg. Our team uses only genuine Ford parts to keep your vehicle functioning as it was meant to when it was built. We are also happy to offer service tips on everything from how to program a Ford key fob to how to keep an unused car healthy. If you have any questions or would like more information, please feel free to contact our Service Center.